Happy Smiles, Happy People
Your smile has a big impact on the first impression you make. It shows you are confident, secure, and happy. Whether you are a child, teen, or adult, our goal at Teguis Orthodontics is always the same: to give you a good bite, improved oral health, and a beautiful smile that allows your personality to shine!
Dr. Corey Teguis and our team love orthodontics. We're excited you're considering straightening your teeth and would love to help you realize your most amazing smile!
Personalized Care
Respecting that you are unique, we will tailor a treatment plan specifically to meet your hopes and needs. As he crafts your treatment plan, Dr. Teguis assesses your overall oral health and aesthetic concerns, as well as your lifestyle, activities, and timeline. By addressing the whole of your situation — not just your orthodontic goals — he ensures the most efficient and comfortable experience and stable, beautiful results.
He and our treatment coordinator will walk you through the process: explaining what will happen, why it's being done, and what to expect. Inviting your questions, they will answer them to your satisfaction. This is your new smile and you deserve to be an engaged team member!
What's Different at Teguis Orthodontics?
Ours is a well-established practice that offers high-quality, detailed orthodontic care for all ages.
Our Doctor: Combining his 20 years of experience with the latest technological advancements, Dr. Teguis offers the best of modern orthodontics. His attention to detail, hands-on approach to treatment, and dedication to providing the best experience will give you the confident and beautifully healthy smile you deserve!
Our Team: Our team is hardworking, caring, and warm. They look forward to coming to work each day and welcome everyone with genuine smiles. With their skills, friendly personalities, and can-do attitudes, they ensure you have the best orthodontic experience and smile throughout your time with us!
Our Atmosphere: Our offices are friendly and laughter-filled spaces, where we know our patients by name and care for each as family. You are important to us beyond your smile goals, and we're excited to get to know you during the treatment journey!
Learn More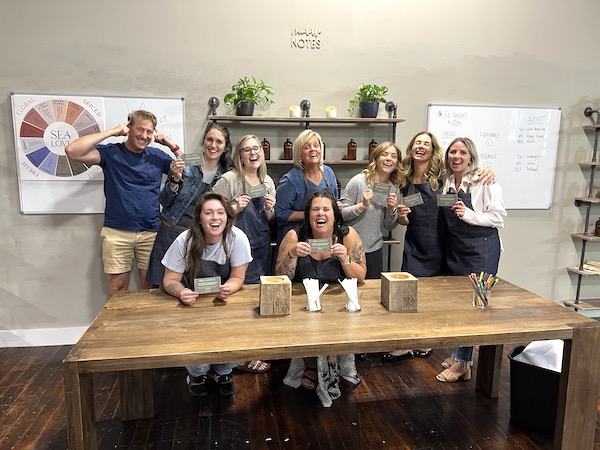 If you're considering orthodontic treatment for your child or yourself, we welcome the opportunity to meet and talk with you. Please contact our Rochester, NH or Biddeford, ME orthodontic office and schedule a complimentary consultation to learn how we can help you achieve the radiantly healthy and confident smile you desire.
At Teguis Orthodontics, we know Happy Smiles lead to Happy People: we'd love to give you a smile that makes you happy! Schedule your consultation today!