We appreciate you choosing our practice, and we are committed to making sure your time spent with us is as comfortable and fulfilling as possible. In order to continue providing the kind of care that keeps our patients smiling, we encourage your comments and suggestions about the treatments and personal care you've received while visiting our practice.
Please take a moment to provide us with your feedback on Healthgrades or Google.
Biddeford Office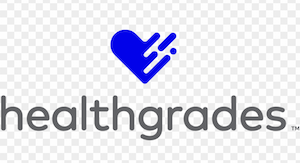 Rochester Office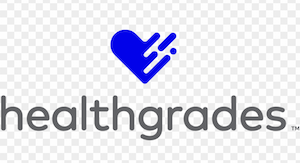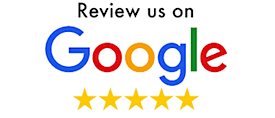 ---
"Dr. Teguis and his team were able to work wonders on my daughter's very crooked teeth—they are pretty much perfect now! They were great in the way they worked with her through her tween and early teen years, created helpful payment plans for us, and clarity about how to care for her changing mouth. I plan to us them again for my youngest and would recommend them to anyone looking for an orthodontist." — Laura
"My sister and I are both extremely grateful for Dr. Teguis and team for their care the past two-and-a-half years. For having such difficult dental cases, Dr. Teguis was incredibly open and honest about our treatment options, and we truly felt that he had our best interests with every aspect of our care. The staff here is so friendly; it feels more like a family than a medical office. Even during the pandemic, Dr. Teguis was always available for questions and on-call for emergencies. I am so glad I put fixing my smile, quite literally, in their hands. Thank you, Dr. Teguis and associates! You are all amazing!" — Payton
"My daughter has braces and Dr. Teguis called to check in on her the first few days of getting them on! The staff is absolutely wonderful and kind. The practice is very neat, clean, and inviting. I highly recommend Dr. Teguis and his staff! They are all absolutely AMAZING!" — Sarah
"Great experience from start to finish. Dr. Teguis and his entire staff are very friendly and knowledgeable. Always on time and they also spent the time necessary with us when needed. We will be back for our second when he is ready for his turn. Worth travelling for if you live further out, as we did. Can't say enough good. Reasonable costs as well. Highly recommend!" — Anonymous
"Entire staff from Dr. Teguis to front office staff was incredibly helpful, knowledgeable, and kind through the entire process. My son has a beautiful smile, thanks to them. Would 100% recommend them to anyone!" — Noella
"Dr. Teguis and his staff are amazing at what they do! They take the time to explain to you what needs to be done and why. They ALL treat you like a person not just a number. Dr. Teguis cares about what he does and his primary goal is to make your teeth look amazing!" — Anonymous
"I can't say enough about the skill, professionalism, and warmth of the great folks at this practice. Over the course of several years, they worked with us to fix a major problem with my son's jaw and alignment. And they were able to do all of this with innovative technology that made it as comfortable and unobtrusive as possible. They were patient, responsive if we had a problem, and flexible in working with our schedule. Highly recommended!!!" — Kristin
"I can't say enough good things about the professional, upbeat, efficient staff at Teguis Orthodontics. In two years, we never had to wait more than five minutes. They always explained exactly what stage we were in &mdaSH; speaking directly to my son so that he was aware of the importance of his involvement. The times he needed to be seen quickly (e.g., a broken wire), they were always able to get us in within a day, often the same day.
"I remember trying to decide which orthodontist to choose and I chose them because over the years I've noticed they are very involved in the community, sponsoring sports teams, donating to fundraisers and volunteering to coach. So glad we did." — Gail